Our COMBI®-series: The junction box for inside and outside applications
COMBI® junction boxes with their easily identifiable bellied cover and high standard of quality and workmanship answer electricians´ everyday claims.
Click here for our COMBI® products.
Features of the COMBI® series at a glance: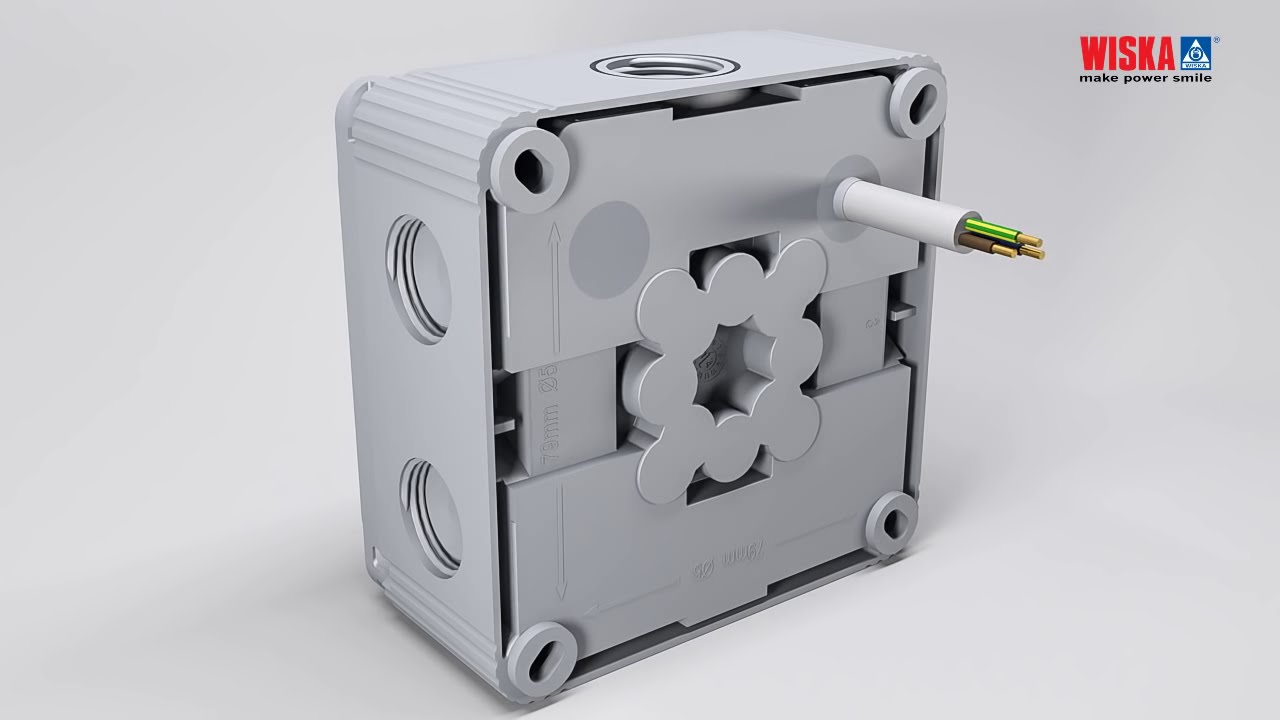 Saving on labour thanks to faster cable entry via soft self-sealing membrane with IP66 protection (COMBI® 108, 206, 308, 407, 607, 1210)
Integrated thread in which cable glands can be directly mounted into - without locknuts. Reaching IP67 protection.
Captive and rust-free quick-release lid screws, closing of the box with only a quarter turn
Self-sealing membranes on the rear enable a clean assembly for cable outputs from the wall (COMBI® 108, 116, 206, 407, 607, 1210)
Has what it takes: Flame-retardent and halogen-free, weather-proof, resistant to ultraviolet, shatter proof, impact-resistant
Welcome to the family - Two new sizes that make sense!
Twice the size: the new COMBI® 116.
Measuring 152 x 76 millimeters the new COMBI® 116 is twice as big as the COMBI® 108 and therefore offers additional installation space and flexibility at IP66.
Small, but perfectly formed: the new COMBI® 206.
The smallest member of the COMBI® family, the 206 boasts IP66 / IP67 protection as well as 6 threaded membrane entries. Perfectly suited for outside applications and LED luminaires.
Click on the red dots to see the advantages of the COMBI® series
Quick and secure closing
Rust-free captive quick-release fasteners: close and seal the box with just a quarter turn
Quick installation
Combined threaded and membrane entries for installation without tools or locknuts

Unique design
Ribbed corners and the unique WISKA bellied cover for 10 % more space inside
Protection against moisture and dust
High protection class of IP 66 / 67
For extreme conditions, indoors and out
Strong thermoplastic housing made from two separate plastic components
COMBI® IP 68 SET
Our COMBI® junction boxes in the new IP 68 SET offer optimal protection against moisture by a new filling material. Your solution to damp surroundings!
Available for COMBI® 308, 407, 607 and 1010
The sealing technique ensures a high life expectancy, even under permanent influence of moisture, ideal for ports and shipyards, car wash plants, tunnels and flooding areas
IP 68 up to a water depth of up to 15 meters and 170 hours according to DIN EN 60529
Usable at temperatures between -30°C and 100°C (intermittently to approximately 120°C)
Mixing bag solution allows for a professional and clean sealing of the box as well as an easy removal of the filling material, plastic sprue allows for easy sealing
Filling material consolidates after a few minute
Delivery includes: COMBI® junction box, plastic bag with fluid, plastic sprue and stop end
Our products of the COMBI series